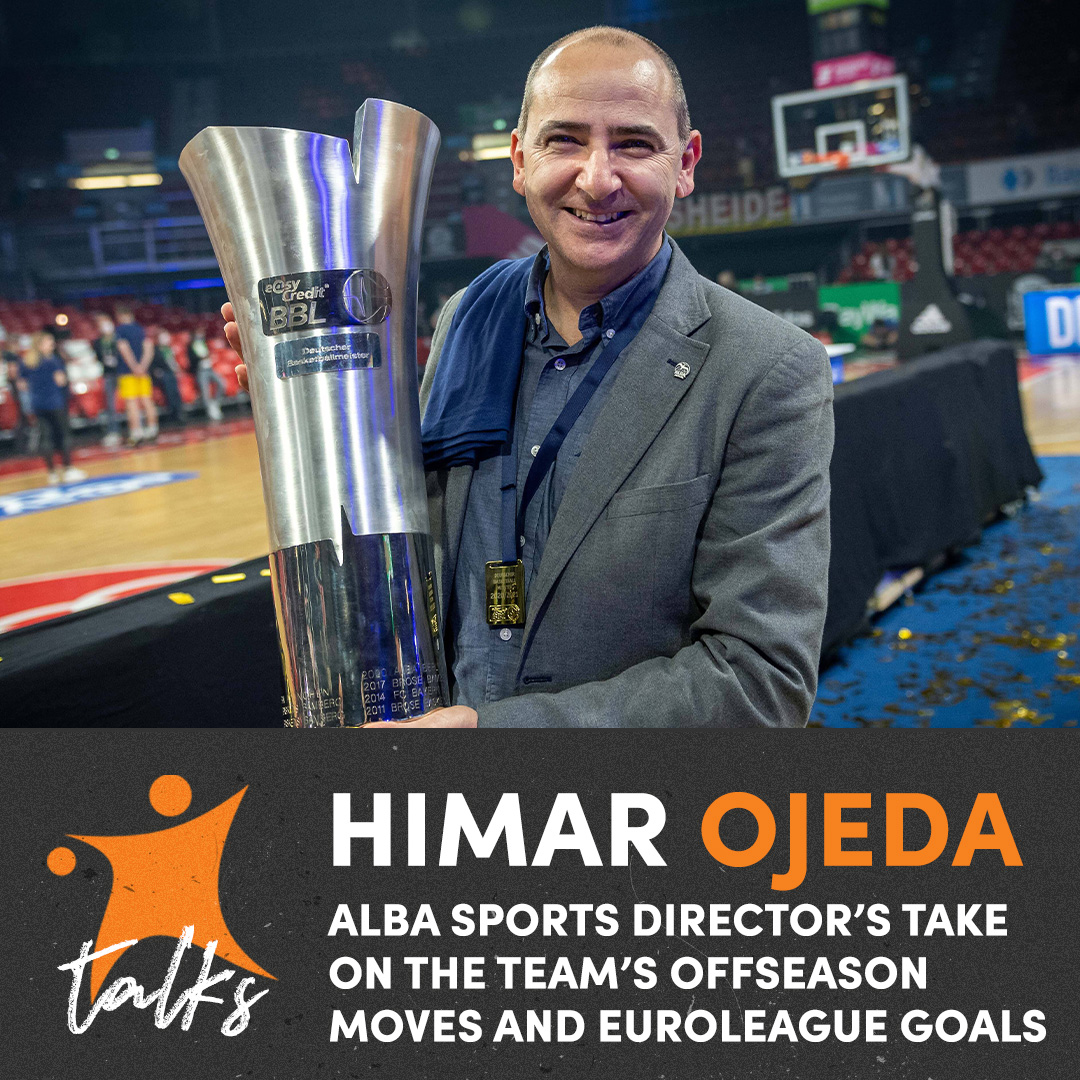 BasketNews' Uygar Karaca interviewed Alba Berlin's Sports Director Himar Ojeda. The men talked about the offseason changes that the German champions went through, the team's short-term and long-term goals in the EuroLeague, and a unique approach to preparation for games.
Topics:
intro (00:00);
Alba Berlin's coaching change as Aito Garcia Reneses steps down (00:24);
Last season's leaders in Fontecchio, Siva, and Granger departing from the team (05:48);
Alba bringing in Tamir Blatt, Yovel Zoosman, and Stefan Peno (08:43);
The type of player Alba are still looking to add (14:13);
Alba's outlook on player development (16:53);
Rising from the EuroCup and staying in the EuroLeague (19:58);
The team's goals in the upcoming seasons (25:00);
A scientific approach to preparation for games (27:10);
The health of Alba's players (30:29).
#EuroLeague #Alba #Berlin
For more content like this visit: https://basketnews.com/
Don't forget to follow us on social media:
Instagram: https://instagram.com/basketnews/
Facebook: https://www.facebook.com/basketnews/
Twitter: https://twitter.com/basketnews_com/